History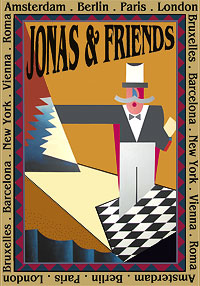 In april 1989 Frans started with Jonas & Friends. Soon after he met Liesbeth at the famous Dutch Oerol Festival. They not only fell in love, they also decided to work together. Frans was the performer. Liesbeth was the artist making all the props and costumes. And she took care for the promotional activities and business contacts. The combination was irrestistible.
Eventually, Frans' theatrics rubbed off on Liesbeth and the two began to perform together, creating new shows each year that pushed their creativity to its limits.
The pair became known for their ability to create custom performances for corporate events, and inventive walkabout acts that appeared among the festival crowds when they were least expecting it.Over the years, they acquired great experience in building and applying special effects. And that makes their acts unique. They have never lost their enthusiasm and desire to continue creating exciting works that stimulate the eye and feed the soul.
About Frans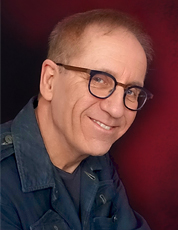 In 1989 he gave up a good job as a townplanner. His colleagues thought he was crazy; try to start a career as an artist with no experience on stage at all!! A dream came true...
During his study at the University of Amsterdam he decided to take a clowning course. A new world opened for him. Now he knew what he wanted to do professionally. As a real self-taught man he started to learn all kind of skills: juggling, riding on unicycles, magic, playing on a singing saw, acrobatics, pantomime and performing with all kind of puppets.
About Liesbeth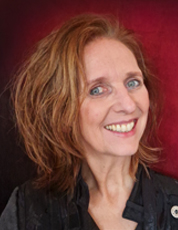 Her unique combination of creativity and organization was evident even as a small child. When her parents had a long lie she riged up all kind of things with her younger brothers and sister, all of these of course under her guidance.When she met Frans she had just finished her studies in Cultural Studies. She worked in festival production and almost went to work in television, after being offered a job as a producer. Thankfully, she chose to give Jonas & Friends a chance instead. The rest is history.